Click menu to view or download PDFs below.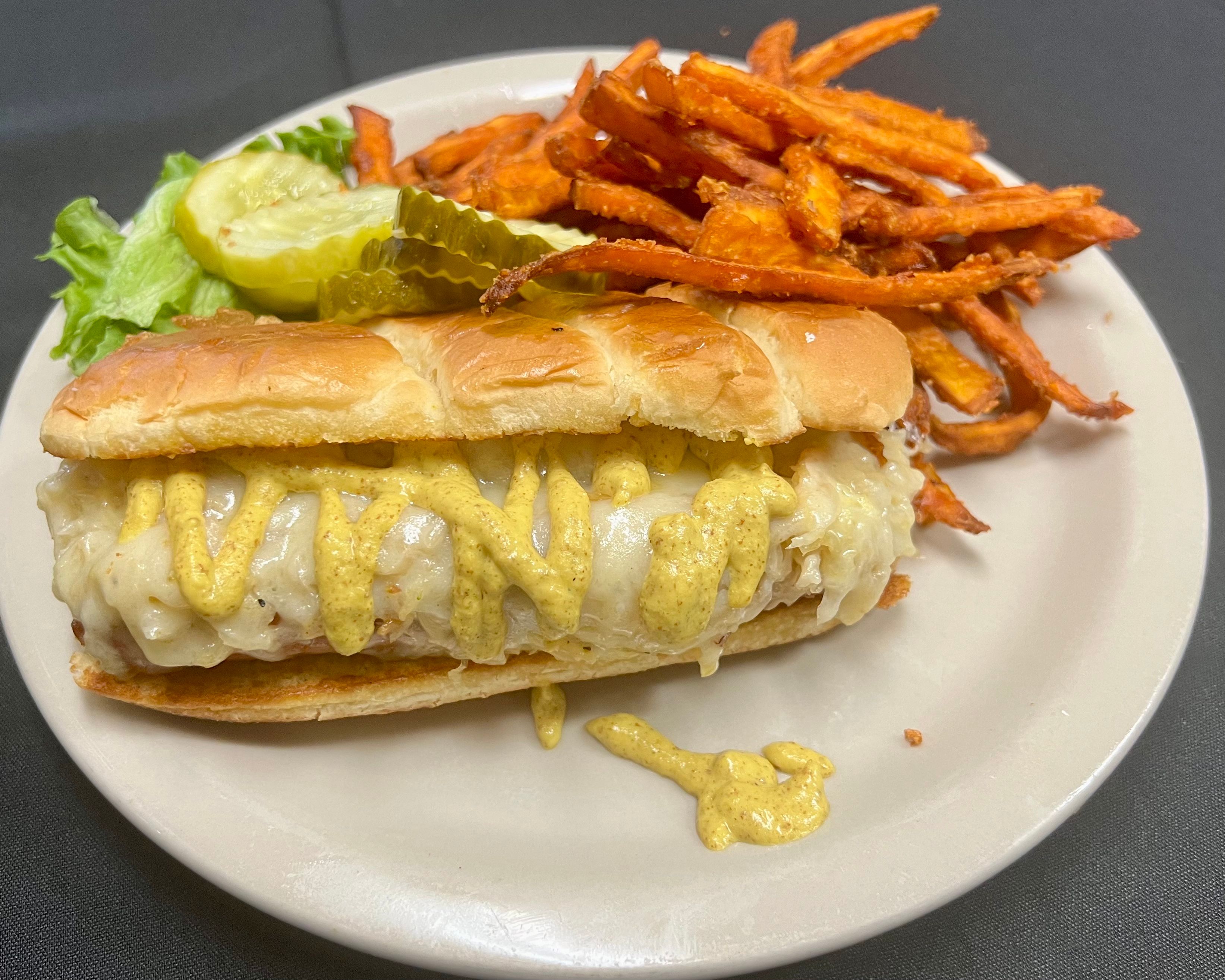 Polish Sausage Sandwich
Grilled polish sausage, sauerkraut, melted Swiss and spicy mustard on a butter grilled bun. Choice of side.
Bavarian Roast Beef and Cheddar
Choice top round, melted white cheddar, double smoked bacon, sautéed sweet onions, cheddar cheese sauce, buttered grilled pretzel bun. Choice of side.
$10.5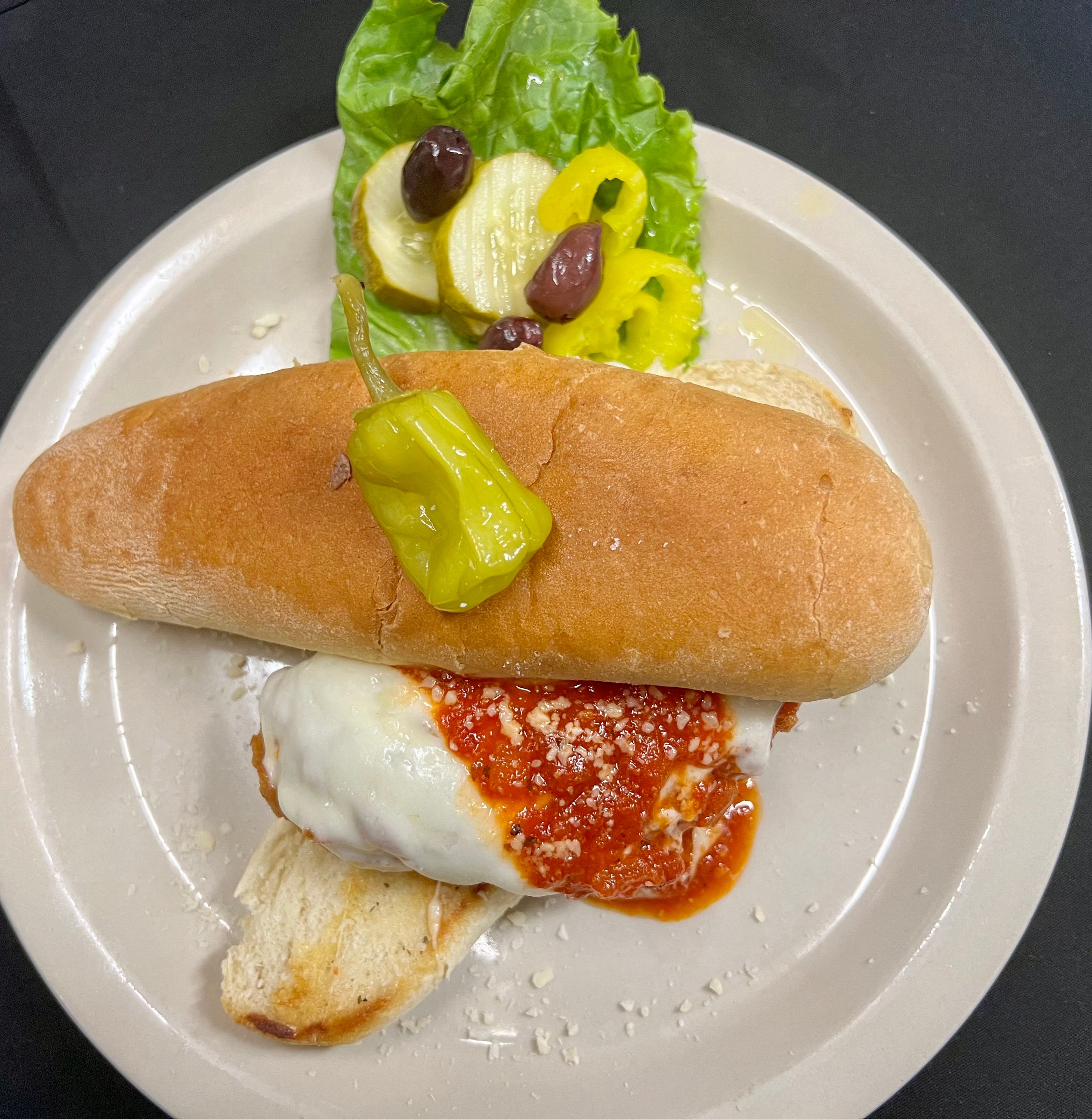 Chicken Parmesan Sandwich
Crispy chicken, melted provolone, mozzarella, Parmesan cheese, marinara sauce, garlic butter grilled hoagie roll.
$11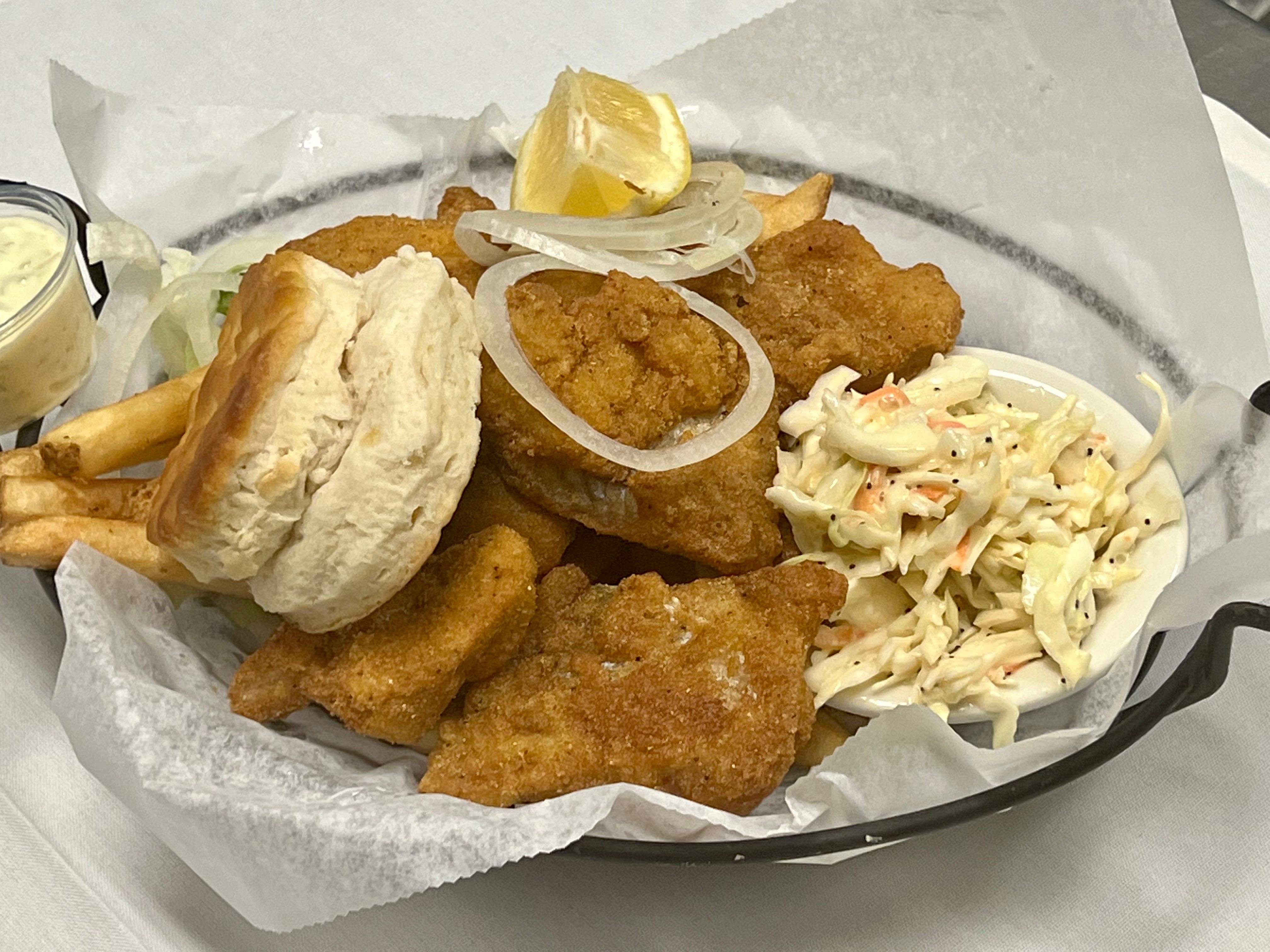 Crispy Catfish Nuggets
Served basket style with fries, slaw and grilled buttermilk biscuit.
$10.5